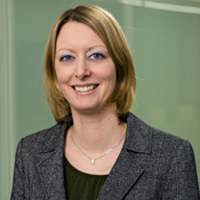 Veronika Kneip
Programm Direktorin Bachelor of Arts
Seit November 2009 ist Dr. Veronika Kneip als Programmdirektorin und Lecturer an der Frankfurt School of Finance & Management tätig. Als Programmdirektorin betreut sie den Bachelor of Arts. Als Lecturer lehrt sie im Bereich Unternehmensethik und Corporate Sustainability. Ihre Forschungsschwerpunkte sind Corporate Responsibility, Sustainability, Nongovernmental Organisations und Organisational Change. Veronika Kneip promovierte im DFG-Sonderforschungsbereich "Medienumbrüche" an der Universität Siegen zum Thema "Consumer Citizenship und Corporate Citizenship".
More profiles
Bei unseren Infoveranstaltungen zum Bachelor of Arts werden wir häufig gefragt, ...
Wirtschaftsfachwirte oder Industriefachwirte mit IHK-Abschluss, Betriebswirte VW ...