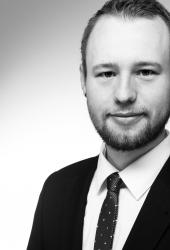 Alexander Roos
Bsc MPE class of 2012
Hello! I am currently enrolled in the Bachelor programm "Management, Philosophy and Economics" and finishing up my last semester at the Frankfurt School of Finance & Management. I am a member of the entrepreneurial student initiative FS LightUp. Mostly, I wirte about events that took place in the realm of our initiative.
More profiles
After the InsureTech start-up Clark had their "From Student to Entrepreneur to V ...
"Why the hell do you choose a raccoon as your company branding?"Just one of ...