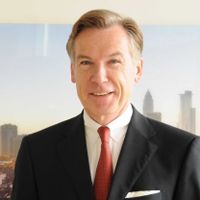 Wolfgang Reittinger
Projektverantwortung Mentoring im Bachelor of Arts
Seit März 2011 ist Prof. Dr. Wolfgang Reittinger Professor für Wealth Management an der Frankfurt School. Neben seiner Lehrtätigkeit hatte er in den letzten 6 Jahren verschiedene Funktion inne, wie z.B. die Programmverantwortung für akademische und nicht akademische Lehrprograme und ist derzeit mit mehreren Projekten im Bachelor of Arts beauftragt.
Im März 2017 wurde das Projekt Mentoring im "Bachelor of Arts" ins Leben ge ...
Vor zwei Jahren hat die Frankfurt School ein weiteres akademisches Programm init ...