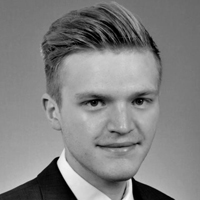 Fabian Aymanns
MiM class of 2017 - Student Council Speaker
Fabian is enrolled in the Master in Management Programme since March 2016. Before starting his Master's degree he graduated from our Bachelor of Sciences in Management, Philosophy & Economics Programme. Moreover, he is strongly engaged as the Speaker of the Frankfurt School Student Council, as Senior Ambassador and as a member of several committees on campus.
Weitere Autorenprofile
The ElectionAt the end of February, we sent out the Student Council (StuCo) elec ...
Which students study Management, Philosophy and Economics and what´s the progra ...