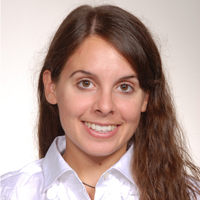 Federica Pisano
MIB class of 2015
Originally Italian, partly Germanized, just moved to London and dreaming of China. I probably took the sentence "Don't settle" quite literally, but it's never too late to change. From translation and interpreting to strategy via communications, my ultimate goal is to share my findings with as many people as possible. Until then, there is still a bunch to learn.
Weitere Autorenprofile
I am writing you from London, where I arrived in September after one memorable m ...