On the 22nd of November, the International Devision of the Frankfurt School Initiative FS Economics & Politics was happy to welcome Yidan Sun, Centre Director Europe and spokesperson of the Singapore Economic Development Board. Singapore and especially Southeast Asia went through profound progress and economic growth during the last decades and have become major players in international affairs and the global economy.
During her diverse presentation, members of the economics and politics initiative gained many interesting insights about both Singapore and Southeast Asia. The key topics covered were the importance and strength of the Southeast Asian economic area organized in the Association of Southeast Asian Nations (ASEAN) as well as aspects that made Singapore's vast economic and social progress possible. Today, Singapore has emerged into one of the most important international hubs for the IT sector, accommodating global players such as Google, Microsoft and Ubisoft.
A further topic covered was the diverse structural differences in Southeast Asia. According to the Global Financial Inclusion Index released by the World Bank, 100% of Singaporean own a bank account, whereas these figures vary widely in the Southeast Asian region. For instance, in Indonesia, over 50% of the population does not own a bank account, in Vietnam even more than 60%. Nonetheless, the diversity allows new business ideas to emerge such as Warung Pintar, an Indonesian-based retail tech Startup that recently secured US$ 4 million in funding. Featuring LCD TV's transmitting live sport events, charging stations for smartphones and Wi-Fi access, Warung Pintar turns classical kiosks into "Smart Kiosks", not only increasing the average stay of customers but also transforming them to popular venues for locals. Beyond that, it enables digital transactions via smartphone which is particularly valuable in regions where large sections of the population do not own a bank account, such as the ones mentioned above.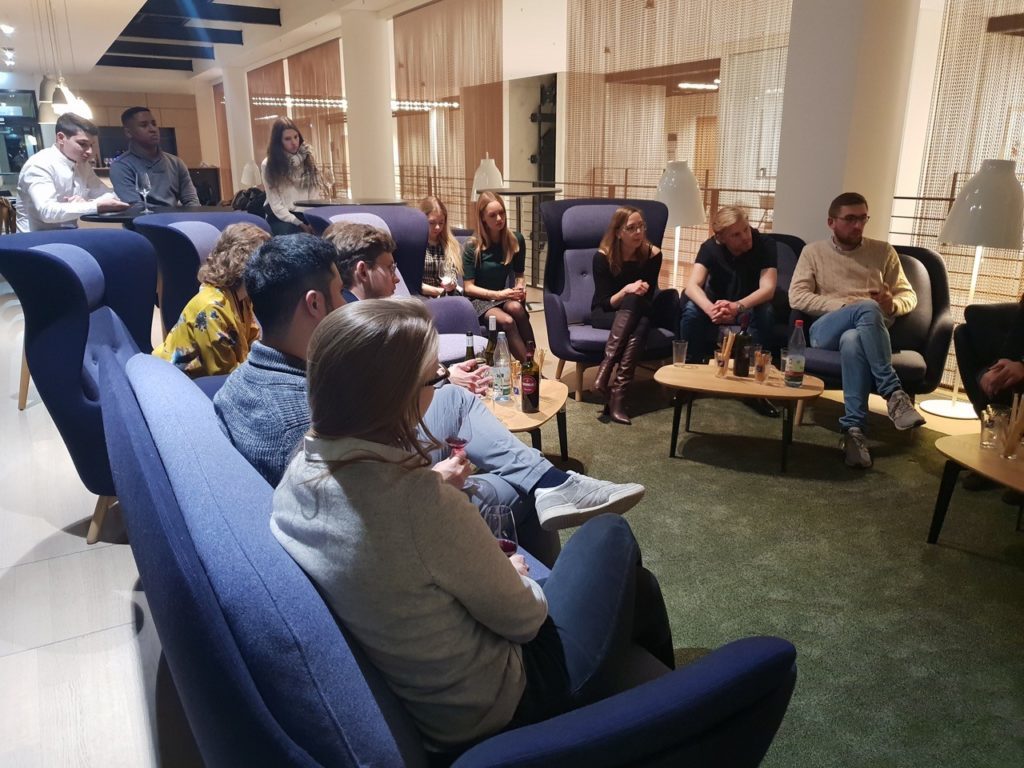 An animated discussion followed the informative presentation where members addressed several issues such as the German-Singaporean partnership as well as geostrategic interests in the Asian region. Furthermore, impacts and possible advantages for Singapore resulting from the increasing tension between the U.S. and China due to the trade dispute were discussed. Environmental issues were also addressed since Singapore is directly exposed to environmental pollution caused by its neighboring states, such as the negative externalities triggered by the deforestation for palm-oil plantations in Indonesia.
Lastly, we would like to thank Yidan Sun as well as the Frankfurt School for the support making this cordial and instructive evening possible.