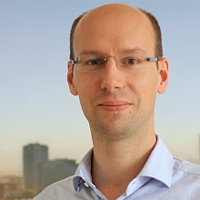 Christian Schulze
Associate Professor of Marketing
Christian Schulze is Associate Professor of Marketing at the Frankfurt School of Finance & Management. Prior to joining the Frankfurt School in 2012, he was a business consultant with The Boston Consulting Group (BCG). Christian is an expert on digital media and electronic commerce. He has been a visiting researcher at the University of Texas in Austin and at Boston University.
More profiles
Marketing: A piece of fruit on a silver laptop. The belief that an energy drink ...
The Past: Offline Marketing For half a century, consumers' media consumption ...