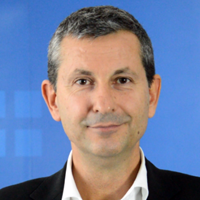 Helmut Grossmann
Lead Expert and Senior Trainer for Certified Expert in Microfinance
Helmut Grossmann has been working as a Microfinance Specialist for Frankfurt School of Finance & Management for over 10 years in more than 20 countries. Within his assignments he has been actively involved in giving trainings on the job as well as in classroom. From 2004 until 2013 he has been a lead trainer at one of Frankfurt School's flagship training programmes for executives, the Summer Academies and also he designed the e-learning course – Certified Expert in Microfinance. He serves as senior consultant and trainer for various Competence Centres of Frankfurt School focusing on financial system development in microfinance as well as in rural finance and agriculture finance.
Did you ever wonder how the idea to launch the Certified Expert in Agriculture F ...
Hello to Everyone.I am Helmut Grossmann, trainer for the Certified Expert in Mic ...