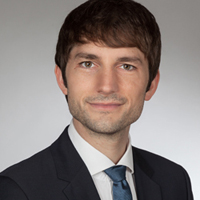 Martin Artz
Associate Professor of Marketing and Management Accounting
Martin Artz is Associate Professor of Marketing and Management Accounting at Frankfurt School of Finance & Management. Before joining the Frankfurt School of Finance & Management, he has been Post-doc researcher and Assistant Professor at the University of Mannheim. In addition, he was a visiting scholar at the Tilburg School of Economics and Management and at the University of Washington, Seattle. He graduated in 2006 in business administration and received his doctoral degree in 2010 both at the University of Mannheim. In his research, he primarily investigates management accounting and control practices as well as organizational design elements in sales and marketing organizations. Examples include target setting, performance measurement, and incentives, and how their usage or implementation affects decision-making, control, and organizational influence in the firm. Further, he is interested in the measurement of performance implications of marketing and sales decisions and actions. He has published articles in major academic journals including, among others, Accounting, Organizations and Society, Journal of Marketing, and Journal of Marketing Research. His dissertation on management control in marketing and sales received the Péter Horváth Management Accounting Award 2010.
Imagine a fashion retailer already knows what colors, cuts, and sizes customers ...
Recently, several Group Consulting Projects (GCP), which were carried out by the ...