The Principles for Responsible Management Education (PRME) is a United Nations-supported initiative founded in 2007. It is a platform for schools worldwide to raise their sustainability profile while encouraging and equipping business students to understand and implement sustainability into their business decisions to make a better future. Frankfurt School is one of the original signatories of PRME (in 2008) and, through regular reporting, maintains its status as an Advanced Signatory.
What PGS is about
The PGS refers to the PRME Global Students (PGS) programme. It aims to inspire and engage students globally to become responsible leaders and advocates for sustainable development. The PGS Ambassador Programme is an initiative by PRME that encourages students to promote sustainability and responsible management education within their communities and beyond. PGS Ambassadors are student leaders who work with faculty and other stakeholders to raise awareness about sustainable development and advance responsible business practices.
In the DACH programme, we have 20 members studying at universities in Germany but from different backgrounds. Our colleagues are from Germany, India, China, Vietnam, Japan and others. In addition, collectively, they have experience in various fields, such as HR, engineering, consulting, finance and education in different countries. We get the chance to get various thoughts on the same topic and have a deeper understanding of sustainability. With 8 weeks of regular sessions provided by professors doing research in different fields, we have a more thorough idea of SDGs, what it looks like in other regions and how it connects to businesses. Additionally, it is worthwhile to talk with our peers and build connections with them.
Topics we go through about Sustainability
For 8 weeks, we learned a lot from the programme, where we went through various sustainability topics of the United Nations. In the beginning, we got an overview of the goals of the sustainable journey from the United Nations Global Compact, solving the world's most pressing challenges. These include the challenge of human rights, climate change, labour ethics, poverty, gender equality and SDG Integration.
We then dive into each topic with engaging case studies and important lectures by renowned professionals worldwide. These case studies help us involve ourselves more in projects and ideas to target each goal of sustainability. For example, in the sustainable finance session, we were assigned to manage funds and allocate our assets based on the goal of keeping global warming to 1.5C by cutting energy-related carbon dioxide emissions to net zero by 2050. We also have to deal with other greenhouse gases and protect people and nature for the planet to remain habitable. By reallocating assets to minimise greenhouse gases, we realised the importance of adding our planet as a stakeholder in business and government structure.
Project on Sustainable Finance
The PGS programme also included group work in which we, as a team, could choose a topic that we had also dealt with in the course and further elaborate on it in a case study. Our group consisted of us (Jan, Nhung and Qianwen) and another student from the University of Pforzheim.
We have chosen the topic of sustainable finance, as we all could relate to that from our study background. This provided the perfect link between what we had learned in the course on sustainability and the finance focus at Frankfurt School. We explained the subject in more depth and showed positive future perspectives, how to push the Sustainable Finance project further and why it is essential. We focused on five key topics of sustainable finance: impact investing, ESG investing, green bonds, carbon markets and ESG reporting.
In this way, we raised awareness, and each individual can also position themselves sustainably in the long term in their future investments. At the end of the project, it was presented to the programme leaders and explained in more detail to the whole learning group. In retrospect, this is a valuable and good opportunity to delve further, especially into a topic of one's choice that corresponds to one's interests, and to conduct research in this regard and further educate our fellow students and ourselves.
How to get involved
The PGS Ambassador Programme offers an excellent opportunity to develop on different levels, create a positive impact and exchange on an intercultural basis. There are two ways to do so:
You are a student willing to come together with other student initiatives worldwide, share your experience and begin an exploration together about what could ease and amplify the work you are doing.
You are a professor enthusiastic about youth protagonists in global issues and willing to contribute to PGS and get your students closer to our international network.
Please reach out to the PGS Team (see Contact Us page) for more information about how to engage with the PRME Global Students movement.
Co-authors:
Nhung Tran
Bachelor in Management, Philosophy & Economics Class of 2025
Nhung is in her 4th semester of the Bachelor in Management, Philosophy & Economics programme. Along with her work, she is strongly involved in ESG, digital trade and trade finance. She is eager to improve society by learning practical economic solutions through academic and working experiences.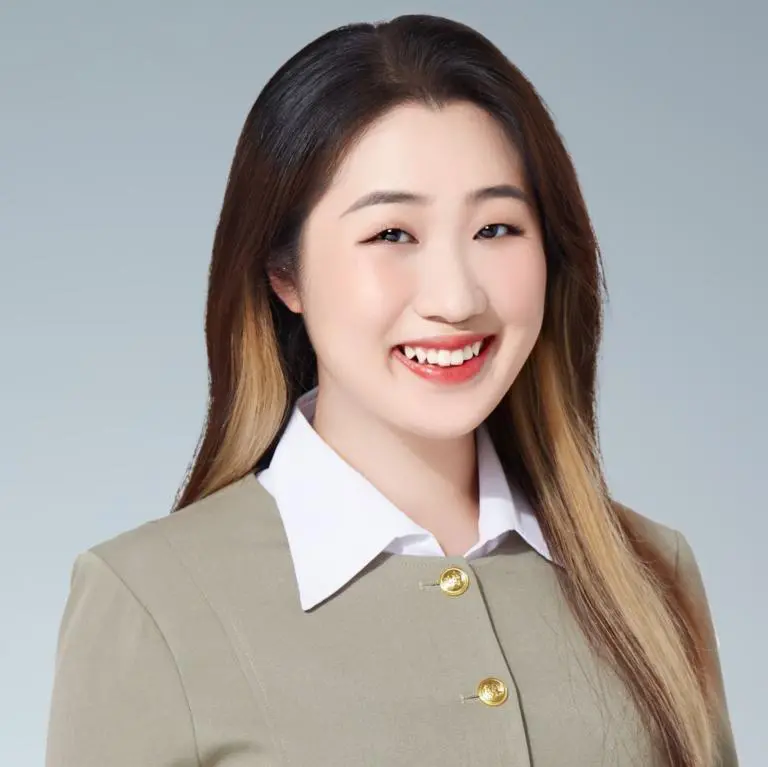 Qianwen (Grace) Zhang
Master in Management Class of 2024
Qianwen is currently enrolled in the Master in Management programme with Strategic Communication and Leadership concentration. Her career experience was in HR, consulting, auditing, education and sustainability. In addition, she holds particular interests in TD, OD and sustainability.