von Fabian Dadam & Tobias Rustler
Gegen Ende unseres Bachelorstudiums stellten wir uns die Frage, ob wir direkt ein Masterstudium anschließen oder doch lieber zunächst Erfahrungen in der Arbeitswelt sammeln sollten.  Nach reiflicher Überlegung entschlossen wir uns dazu, den Schritt in die Beratungsbranche zu machen, da es uns gerade zum Anfang unseres Berufslebens wichtig war, viele spannende und umfangreiche Eindrücke zu gewinnen und so einen thematischen "Tunnelblick" zu vermeiden.
Nun galt es,  die nächste Entscheidung zu treffen: Bei welcher Beratung wäre der beste Start: Soll es eine der Big 4, eine kleine, eine bekannte oder besser ein "Hidden Champion" werden? Wir entschieden uns beide schließlich zu einem Berufseinstieg bei plenum, einem der Hidden Champions, dessen Beratungsspektrum die Branchen Banken, Versicherungen und Energie umfasst. Der Fokus liegt hierbei auf der Transformationsberatung an der Nahtstelle zwischen Business und IT, was in Zeiten der Digitalisierung ein ebenso spannendes wie aktuelles Themenfeld ist.
Bei plenum waren wir schon gegen Ende unseres Studiums als Werkstudent tätig und somit bereits bestens mit dem Unternehmen vertraut. Von Anfang an wurden wir als vollwertiges Mitglied des Unternehmens gesehen und konnten jederzeit mit den Kollegen auf Augenhöhe diskutieren. Es wurde sogar eingefordert, unsere Meinung aktiv einzubringen. Die vielfältigen Aufgaben, interessante Projekteinsätze sowie ein enges Coaching und direktes Feedback des Managementteams verhalfen uns schnell zu einer steilen Lernkurve.
Das mittelständisch geprägte lockere Arbeitsklima, viel Eigenverantwortung und das Wissen darüber, kein kleines Rädchen in einer großen Organisation, sondern direkt sichtbar für alle zu sein, waren letztlich die ausschlaggebenden Gründe für unsere Entscheidung, bei plenum zu beginnen.
Daher können wir jedem, der sich Eigenverantwortung und ein breites Aufgabenspektrum wünscht, einen Einstieg bei plenum empfehlen.
Hast du Interesse?
Wir suchen Studierende in einer fortgeschritten Phase der Studiengänge Wirtschaftswissenschaften, Wirtschaftsinformatik o.Ä.  mit bereits ersten Praxiserfahrungen. Aber vor allem suchen wir coole, selbstbewusste Typen, die unser dynamisches Team unterstützen wollen.  Also kommt zum Career Day und macht euch ein Bild.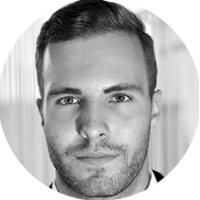 Fabian Dadam
Fabian Dadam hat seinen Bachelor of Science im Studienfach Insurance and Finance an der Hochschule RheinMain absolviert. Er war als studentische Aushilfen bei plenum beschäftigt und ist nun Consultant für den Bereich Kreditinstitute mit dem Schwerpunkt Banksteuerung.