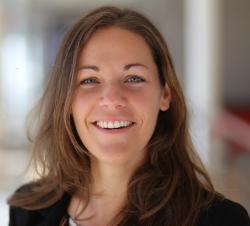 Christina Klose
Product Manager - Project and Process Management
Christina Klose is Product Manager at Frankfurt School. She is in charge of realizing professional training and qualification programs in the field of project and process management. She has studied Economics & Intercultural Management and has worked for 10 years in various fields of education with experience in different counties.
More profiles
Agiles Projektmanagement ist in aller Munde. Es wird diskutiert, wann und warum ...
Improving project management skills, encouraging employees to network among them ...