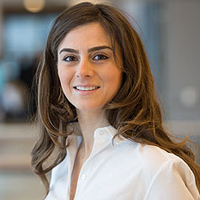 Selin Atalay
Professor of Marketing
Selin is Professor of Marketing at Frankfurt School since September 2014. Before joining the Frankfurt School, she has been an Associate Professor of Marketing at HEC Paris and Assistant Professor at Bilkent University. Selin Atalay holds a Ph.D. in Marketing from Penn State University. Her research interests focus primarily on consumer decision-making processes. She is mostly interested in the effects of affect on consumer decision making as well as visual attention, retail shelf location, self-gifting behavior, social exclusion.
This article was published in the EurekAlert in the Journal of Retailing at New ...
A. Selin Atalay, Frankfurt School of Finance and ManagementH. Onur Bodur, Concor ...