Written by Yifan Hu & Shiyao Wu
It is the fourth PRMIA Risk Management Challenge. The aim of the challenge is to encourage students to use critical and creative techniques to solve realistic business problems with a risk management focus. Our team "FS Spirit" have four members, which are Alex, from Australia, Sara, from Columbia, Shiyao and Yifan, from China. We are proud of representing Frankfurt School in this challenge.
The PRMIA gave us a case about interest rate risk management of Metro do Porto, a portuguese railway network company. First of all, Metro do Porto loaned from the European Investment Bank, then entered a vanilla interest rate swap to against the increasing of the interest rate. In 2007, to against the potential loss from market interest rates became unprecedented low, Metro do Porto restructured the swap by entering into a new swap with Banco Santander Totta. However, this swap agreement resulted in a snowball effect, that is, Metro do Porto's interest liability increased beyond 60% while market interest rates dropped. In the first round, we were asked three questions. For example, summarize action plans as a CRO. In this period, our members were in different countries, so we matched the jet leg and discussed these questions online.
On 3rd February, we were so excited about the email from PRMIA that our team will advance onto the PRMIA London Regional Risk Management Challenge. During this period, the case study was much tight on time. We needed to solve two additional questions about ethical problem and our risk management approach as well as prepare a presentation. This time, we got together in library and discussed the questions. Also, we got help from students who participated in the challenge last year. And Professor Vilkov gave us feedback on our slides and told us how to make it clear when we do the presentation.
Finally, we arrived in Imperial College London. All the teams prepared well. Before we started the presentation, we went through the slides and texts again and again. We made the presentation as what we prepared and answered the judges' challenges. After the challenge, we had a networking with the judges and other teams. We compared notes about the case and talked about studying and working experience. In a word, it is an unforgettable experience.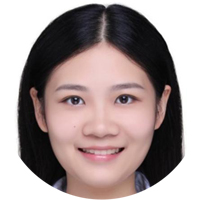 Yifan Hu
Master of Finance Class
Yifan is one of our Master of Finance Students and participated in the PRMIA Risk Management Challenge 2016/2017.