On the 20th of September 2019, FS Charity organized the first initiative event this semester, FS Charity Run! Taking place during the FS Homecoming, it was open to the public and attracted tens of runners and supporters who got their running shoes out and ran together for a good cause, making it a special event from start to finish. Very own members of FS Charity joined the run and got involved as agents of change into making the world a better place.
The purpose of the run was to raise funds for AIDS–Hilfe Frankfurt e.V. The AIDS-Hilfe Frankfurt e.V. is an independent organization consisting of full-time and honorary teams which has set itself the task of advising and caring for all people affected by or confronted with HIV and AIDS.
In total, 1000 euros have been raised, making it the most successful Charity Run so far. After a quick warm-up, the run commenced at 18:30, with the route around the FS Campus and, luckily, in the most enjoyable evening weather. Together with their friends or as an individual encouraged from the sidelines, participants put their best foot forward and ran for the cause chosen this year by the FS Charity team. The runners were encouraged by FS Charity members at every corner, making sure the spirits are constantly high during the race.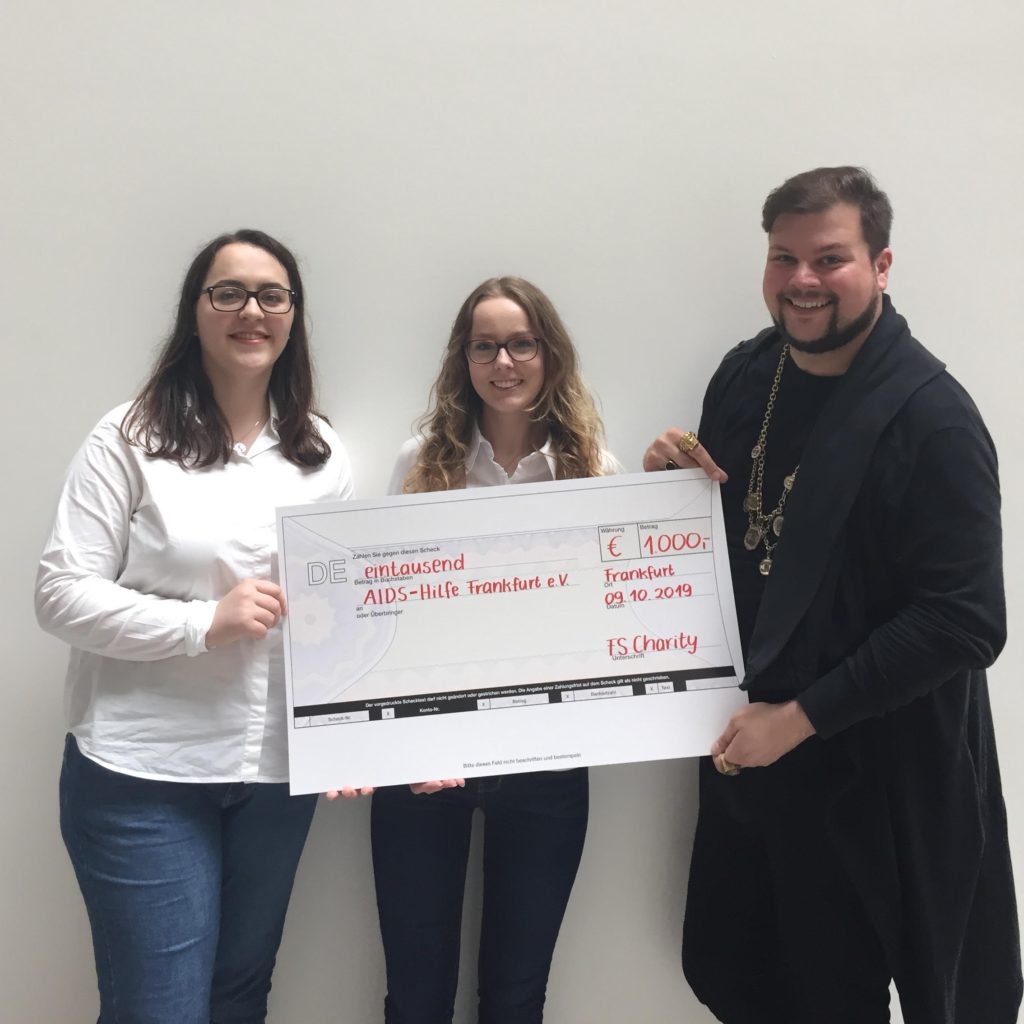 It was a wonderful sight to see many fellow students, as well as friends and colleagues engaged, full of laughter and having fun, despite being short breathed from the run. We were impressed by the race results, where some participants woke up their competitive spirit and ran more than 20 laps in total for our cause, gathering funny bets from the encouraging public as to who can run the most. It was definitely the best race we organized so far, and seeing increased involvement in Charity projects, either organized by the FS Charity team or the Frankfurt community, is a positive sign that the social work of organizations such as AIDS-Hilfe Frankfurt e.V. can, in the future, continue to rely on the commitment of private individuals.
It was a breath-taking experience and FS Charity is hoping to retain the same level of support and commitment for the events to come. We are already working on our next charity project, join us and make a difference for a better future!
Contact FS Charity at charityfrankfurtschool@gmail.de and follow us on Instagram (@fscharity), Facebook (FS Charity) and LinkedIn (Frankfurt School Charity)!