The Experiential Learning component, which comprises a study trip and a strategy consulting project with a firm, is a module offered in the Global Strategy concentration of the Master in Management programme at Frankfurt School. The module is designed to provide students with the opportunity to tackle real-world strategy and business challenges faced by companies, develop clear sets of recommendations and gain hands-on experience in consulting. 
Study trip: discovering Zurich and its financial hub
For my intake, the study trip took place in Zurich, Switzerland. The 3-day trip was a great highlight of the experiential learning component, filled with company visits, networking events and cultural activities. We had the privilege to visit and learn from major players in the financial industry, including KPMG Switzerland, Zürcher Kantonalbank (ZKB) and Goldman Sachs. At KPMG, we were introduced to the company's comprehensive services portfolio and learned about financial transformation services. We also had the chance to discuss potential career opportunities for students and graduates with KPMG HR representatives.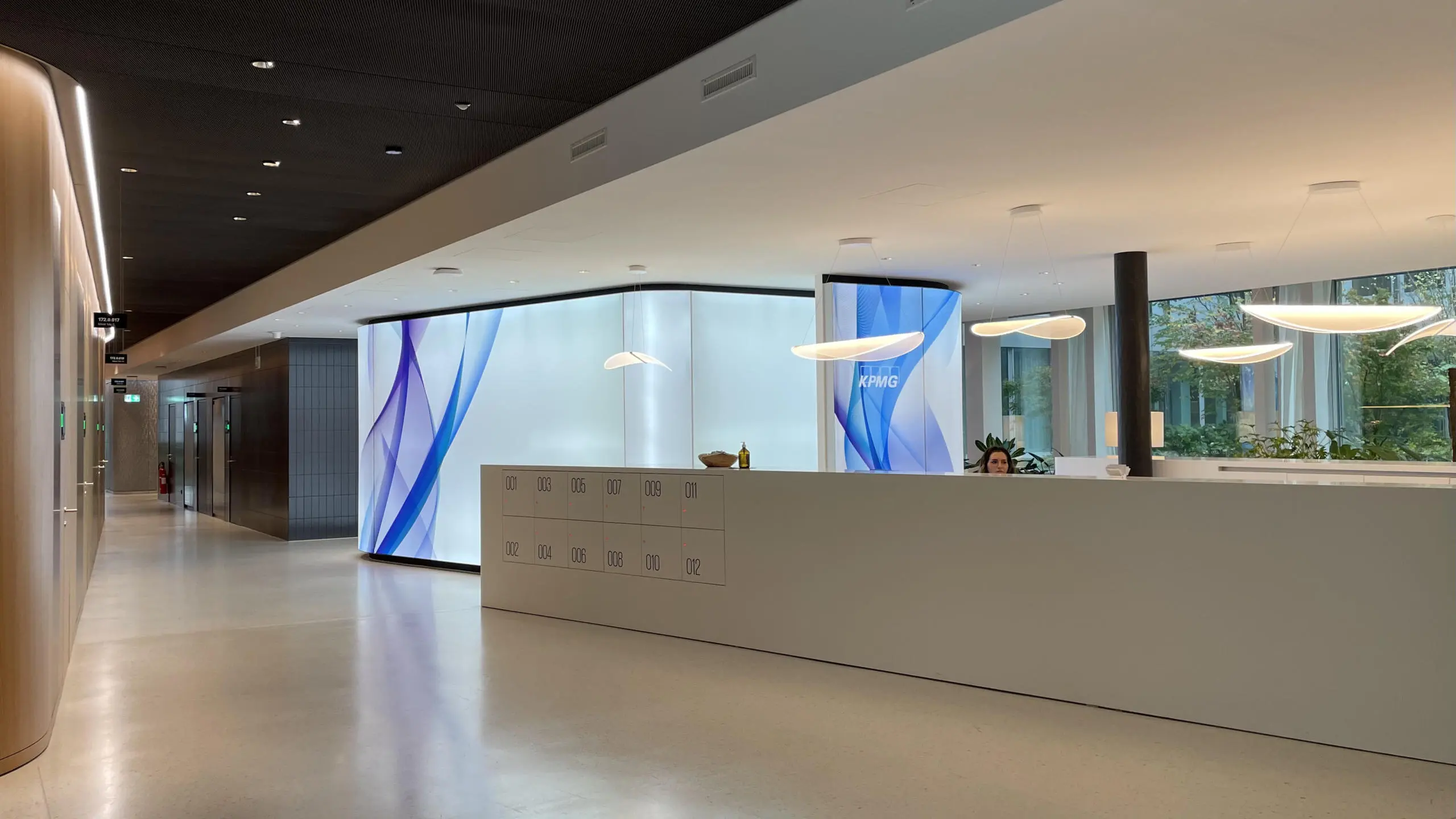 The KPMG office in Zurich
At ZKB, Nils Granath, the current Senior Investment Director of Private Equity, provided an overview of ZKB – Switzerland's largest cantonal bank – and discussed investment strategies and asset management-related topics. Lastly, we met Daniel Vogt, Executive Director at Goldman Sachs, who shared insights into the company's day-to-day activities as well as his career journey in investment finance. The cosy fire chat setting was ideal as it encouraged us to ask questions and better understand the advantages and challenges of working in investment banking.
In addition to company visits, we also had the chance to connect with FS alumni, entrepreneurs, startups and speakers from the fintech and crypto/blockchain fields at a special networking event. Finally, the last day of the trip was dedicated to cultural activities: we visited the Swiss Stock Exchange and the Finance Museum, where we experienced various interactive exhibitions highlighting the origins of the economic system and the role of the stock market.
The trip was not all about business, of course; we also had plenty of free time to enjoy ourselves with friends and explore the beautiful city of Zurich. Located in the heart of Switzerland, the city offers breathtaking views and a rare mix of modern and traditional architecture. All in all, the trip was an invaluable experience, and I left Zurich feeling much better prepared for my future career in the financial industry.
Strategy Consulting Project with PwC
As part of the experiential learning module, I also had the incredible opportunity to work on a real-life strategy consulting project with PwC Germany, together with six other students. The project involved consulting for a fictional global pharmaceutical manufacturer named GoodPharma. From the beginning, we worked closely with a team of seven PwC experts to understand the needs and challenges of GoodPharma. Our main task was to help them establish a structured data management strategy and implement centralised and digitised data, reporting and overall management systems. To do so, we had to analyse financial statements, identify cost centres and cost-cutting solutions and come up with general improvement ideas.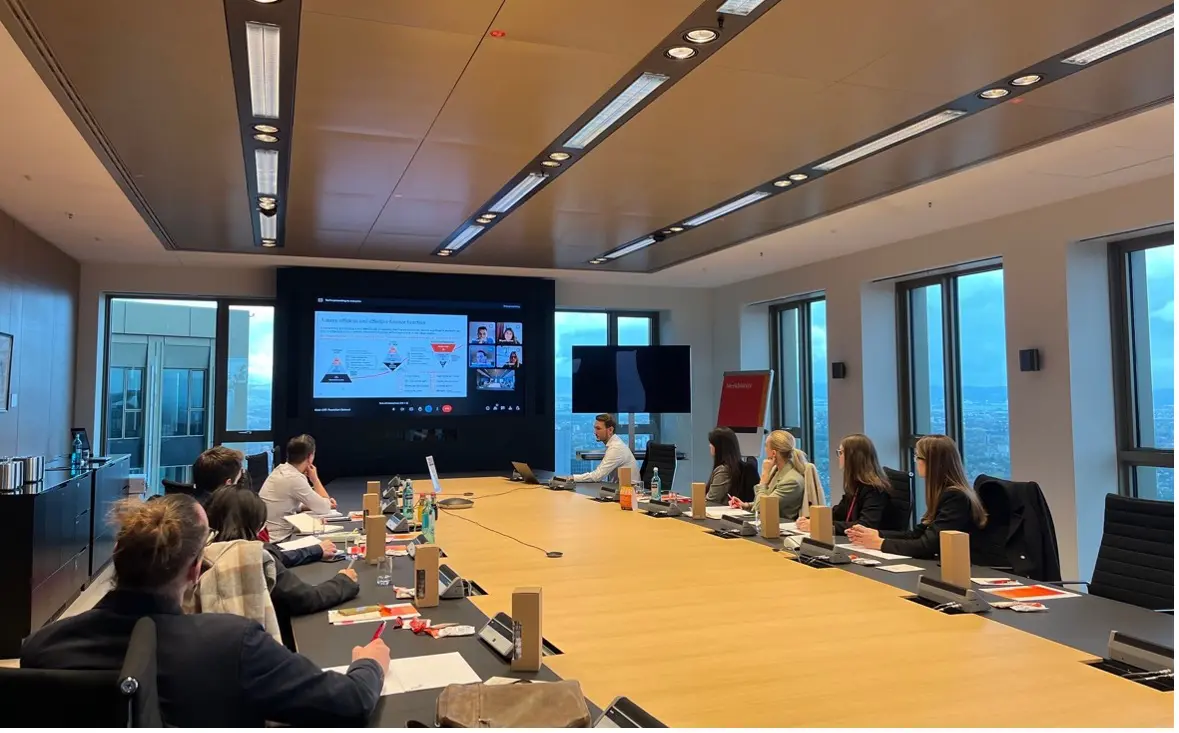 Introduction meeting with the PwC team at their office in Frankfurt (Photo by Ha Vu)
The project was rather complex and intentionally designed with real-life challenges, which meant we had to be resourceful and creative in finding the correct data and information to solve problems. Weekly meetings with PwC allowed us to discuss any issues or questions that arose during the project. Additionally, through various workshops, we were introduced to SAP Analytics Could and Data Warehouse Cloud – tools I had never used before. As analytical skills are becoming increasingly crucial in business, knowing how to use those cloud-based analytics platforms can only be an advantage. 
Overall, the project was a great success. It ended with a presentation at the PwC office, where we could present our findings and showcase the skills and knowledge we have gained throughout the project. We provided recommendations and best practices guidelines to the GoodPharma team, demonstrating how our solutions could affect their operations and financials.
My take on the experiential learning module
The entire experiential learning module was extremely insightful and rewarding. It allowed me to apply what I had learned in class to real-world settings but also taught me a lot about the banking and consulting industries, the management of complex projects and the importance of teamwork. Networking and working closely with industry leaders was a unique chance, and I am very grateful that FS includes this module in the Master in Management programme.