If you have been around at Frankfurt School for a while, you know that it never gets boring – new ideas being designed and changes taking shape. Now, we are part of a recent redesign to promote and enhance the FS Spirit.
Who are we?
The new team "Student & Alumni Relations" includes Student Life, Career Services and Alumni Relations. You find us on the 1st floor. (The study rooms are now located on the 2nd floor in the NB-building, entrance via the courtyard.)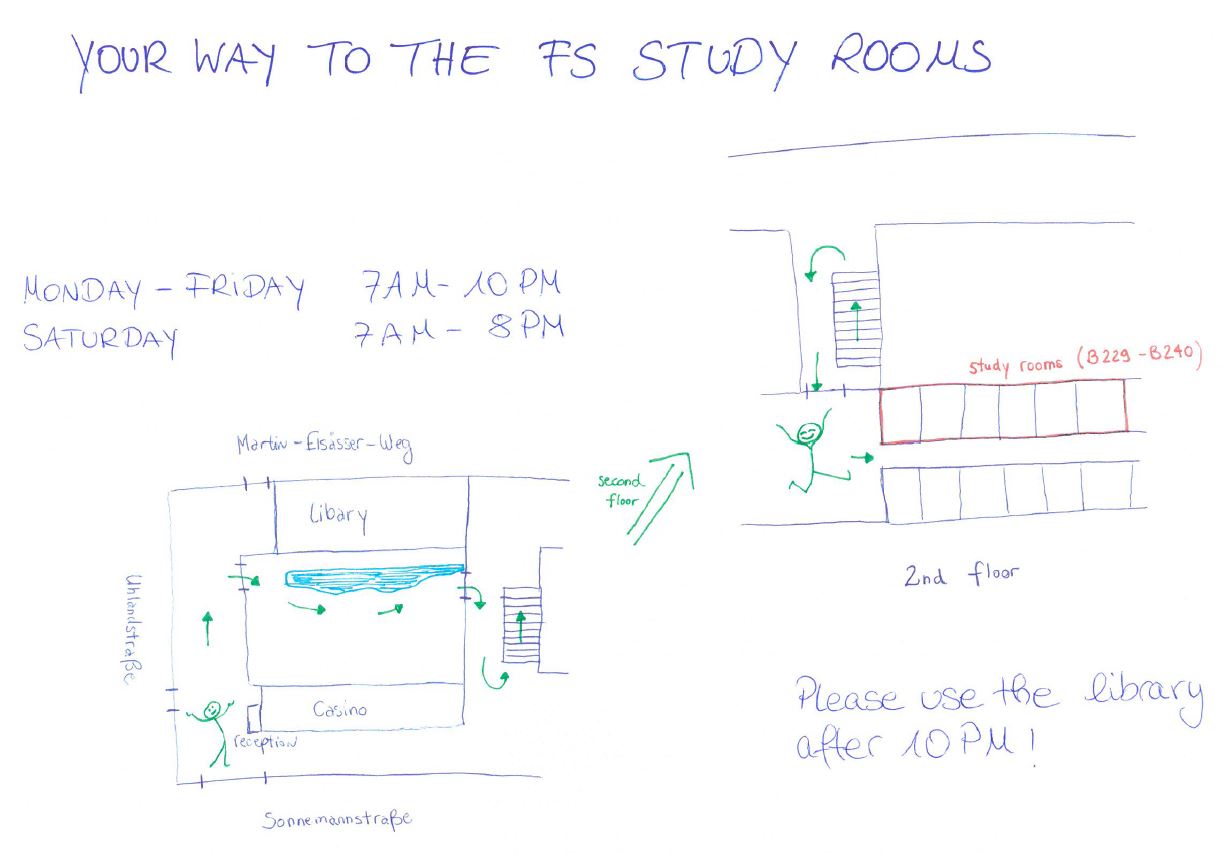 We offer support and engage with prospective and current students and alumni beyond the curriculum. We support FS students from the beginning when deciding on the course of study, through their studies and when determining where to apply for internships and jobs. We liaise with the FS Student Committee, the FS Initiatives and exchange students to keep your student life diversified and inspiring. We strengthen the FS alumni network by organizing social and professional events across Germany and around the world. Why? Because we care about FS students and alumni, because studying at Frankfurt School is more than just grades and numbers, it is an experience which we want to share, enhance and remember with you from your first FS contact till your old days. But before putting down loads of lines, let everybody speak for themselves.

Elisa Antz 
(Head of Student & Alumni Relations) 
"I care because FS students and alumni are incredibly inspiring, their energy, ideas and FS spirit. Our FS community is growing and gaining momentum, in Frankfurt and around the world."

Lisa Ronneburger
(Study Advisor)
"I care because student life should be one of the best times in life. For students' personal growth I encourage them to study abroad or to be part of extracurricular activities such as music, student council, sport or social commitment."
Pia Jakubeit
(Study Advisor)
"I care because I love Frankfurt School's diversity and international flair. I'm more than happy to support the international students that contribute to the FS spirit."
Peter Kiefer

(Educational Advisor)
"I care because as an educational advisor I help, in cooperation with the admissions office and career services, prospective students to find the program which best fits theirs goals and interests, and I give advice to graduates to find the best master program. I organize "advisory packages" containing lectures, talks with professors and enrolled students – and of course – personal consultations by appointment. As prospective students complete secondary school earlier, we have extended our services to parents, offering advice on financial planning and their role as parents during the program-finding process and application phase, and of course when students are enrolled but are still minors."
Anna Schweisfurth
(Alumni Officer)
"I care because I want to extend the FS Experience way beyond graduation."
"I care because I support your personal development and I want to facilitate your international career"
" I care because I connect students with their future employer through a variety of attractive events and Career Fairs"
"I care because I prepare our students as thoroughly as possible for a successful entry into the jobs market"
" I care because with my professional competence I can support and guide you to develop your career."
"I care because I offer professional placement services to our students."
Edda von Sommerfeld
(Study Advisor)
"I care because I want my students to have a great semester abroad."
Rosa Homburg
(Career Services)
"I care because I support our students with my international experience and prepare them for the German job market."
Christine Klussmeyer
(Career Services)
"I care because I offer career advice from day one."
Lea Kaus
(Career Services)
"I care because I support you in finding your own way into the German job market."